VILLA NENA: A UNIQUE EXPERIENCE
Situated with a commanding view overlooking the ancient town of Tolentino in the heart of Le Marche, Villa Nena has stunning views across the undulating Le Marche landscape from the Adriatic coast to the Sibillini Mountains. Recently restored to the splendour of the original 19th-century building, the restoration has captured the essence of its original purpose, that of a holiday villa for the aristocracy of Turin. The villa with its luxurious accommodation for 10 people sits within a discreet and private level garden with its centuries-old trees and new swimming pool. One intriguing feature of the Villa besides its stunning architectural form is the small private chapel now fully restored.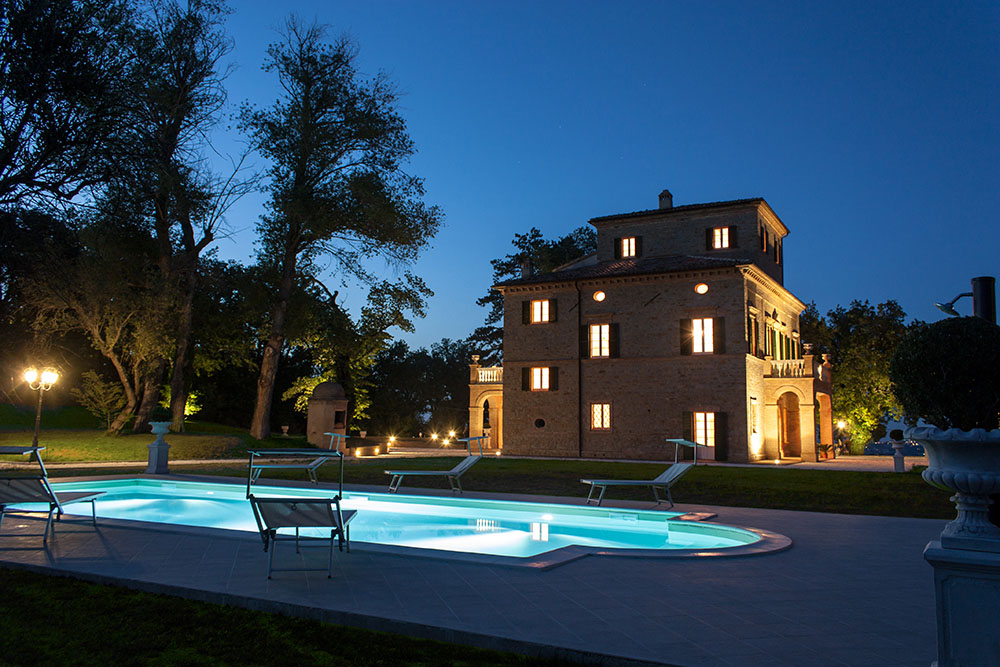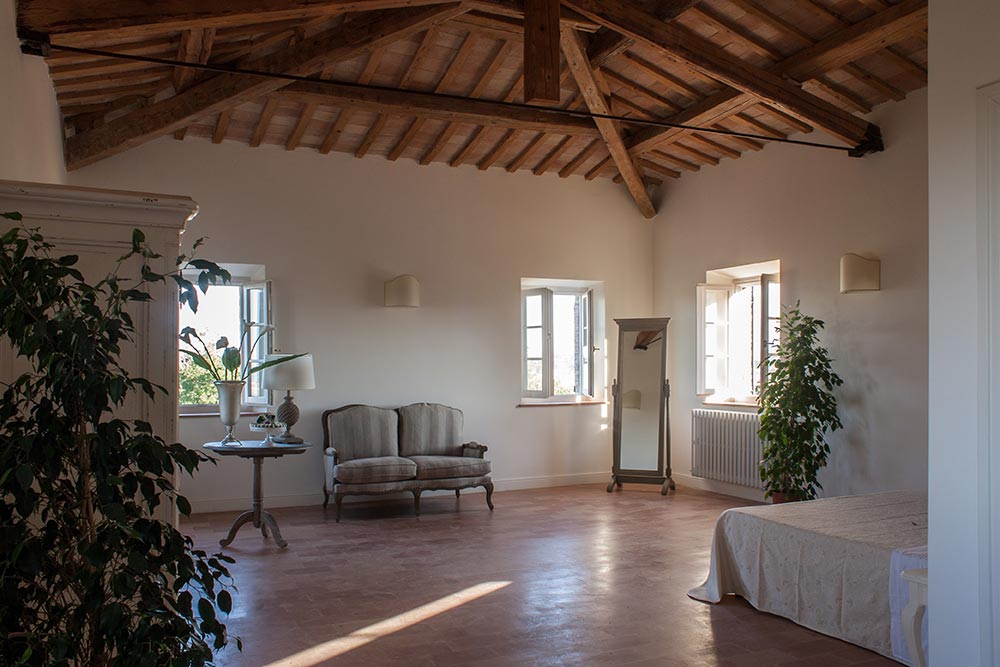 With its classical elegance and the luxury style of the interiors and furnishings, Villa Nena provides an exclusive location of sophistication and charm surrounded as it is by over 10 hectares of green and lush woodland.
Villa Nena provides for a truly relaxing and luxurious experience of living the 'Italian dream': whether as a family holiday or a celebratory event, the stunning location and the attention to detail creates an ambience that captures the true spirit of being a guest at Villa Nena.